When you enable Auto sweep for your SBI account, your balance earns FD returns and you don't need to open an FD account to get higher returns. If your saving account has more than a 25,000 balance, you can activate the Auto sweep facility for your account online and earn fixed deposit returns.
Auto sweep facility is combination of Term Deposits/Special Term Deposits with linked Savings Bank/ Current Accounts. In this facility the balances in the Savings / Current account will be transferred automatically by means of auto sweep facility to term deposit / special deposit account on a weekly basis, whenever there are surplus funds in the account.
If you are intereseted to enable Auto sweep facility for your saving accout thne here is the step by step process:
Turn ON Auto Sweep online for SBI Account
If your SBI net banking is active, you can instantly log in to net banking and enable the auto sweep facility. Follow these steps:
[1] Login to your SBI internet banking account and after login, you can see the "Deposit & Investment" tab, just click on this, and next you need to select the "Deposit" option as you can see below image.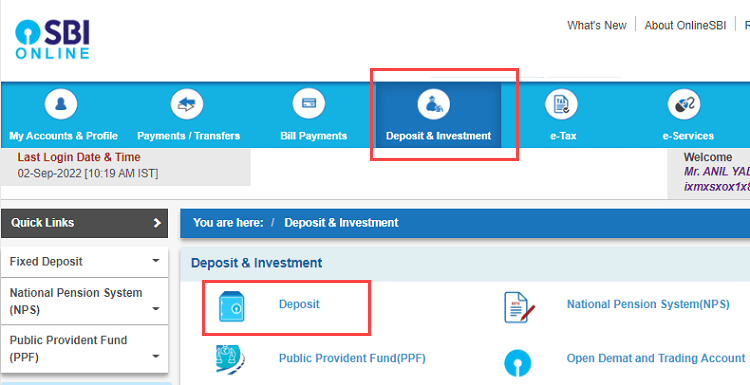 [2] In the Deposit, click on "Auto Sweep Facility (Grow your money)" option.

[3] The next step is, select your account number and submit your request to enable the auto sweep facility for your account.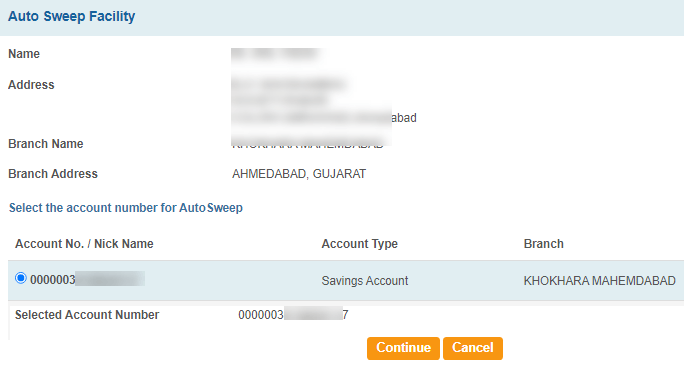 Done! now your saving account enabled for Auto sweep facility and you will get FD return on your balance avaiable in your account.