Bank of Baroda mobile banking activation key OR transaction PIN is a 4-digit number that you need to submit during the mobile banking activation process. When you register for bob world mobile banking thru net banking or a debit card, you will receive your one-time activation key/transaction pin on your registered mobile number. After getting your activation key, you can complete the mobile banking (bob world) activation process.
Now question is, suppose if you have mistakenly deleted the SMS then how to get new activation key SMS on your number? Without entering this transaction pin/key, you can not activate the bob world mobile banking application.
So here we will tell you, how to generate a new activation key/transaction PIN for bob world mobile banking.
Get New Bank of Baroda bob World Mobile Banking Activation Key
[1]  You can easily generate a new activation key or transaction PIN using net banking. So first you need to visit the Bank of Baroda net banking login page (https://feba.bobibanking.com/default.htm) and login to your account by selecting the "Retail User" option.
[2] After logging in, open the "Services – Mobile Banking (bob world)" from the menu list as you can see below snapshot.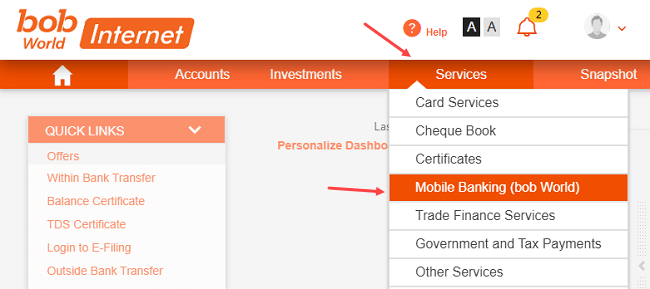 [3] In the next step, you need to click on the "RESET TRANSACTION PIN/ACTIVATION KEY" Select your customer ID and proceed to further step.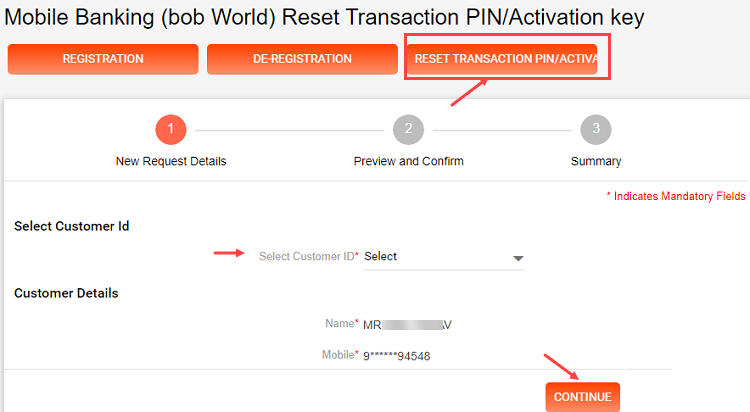 [4] Next, you need to submit your transaction password and confirm your request.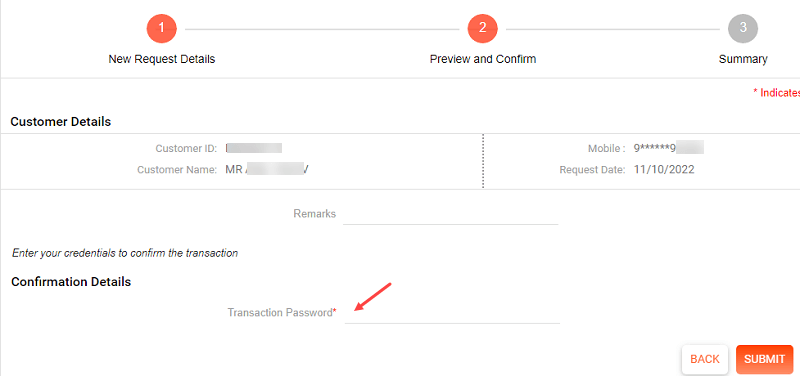 [5] Next screen you can see the success screen and your new activation key/transaction PIN will be sent to your account-linked mobile number. Please check your message box.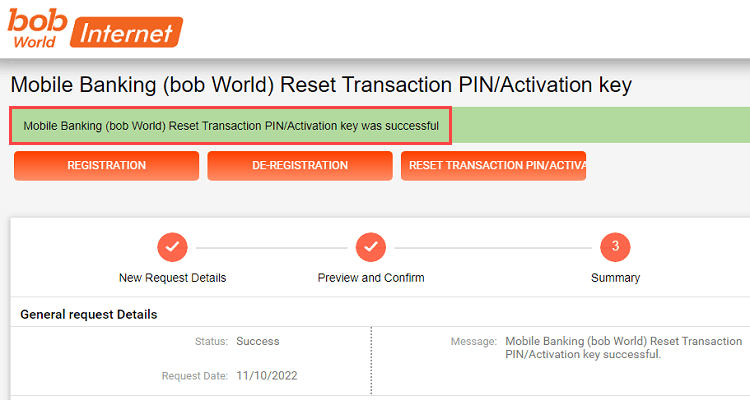 Now you can use this activation key and complete the activation process of Bank of Baroda mobile banking (bob world).
If you don't have net banking then you can use your debit card to get a new activation key but first, you need to de-register your account from mobile banking and then install the bob world application and start the registration process using your debit card.