IDBI Bank offers mobile banking services to access banking services from your mobile phone. If you have IDBI account then you can also install IDBI mobile banking app and manage your bank account online.
IDBI Mobile banking offers a balance and statement check facility, you can create your ATM PIN and also manage your debit card usage, you can request a new cheque book and receive it at your address. You can also transfer money using IMPS, UPI, NEFT, and RTGS and open an FD/RD account.
So here we will tell you how to activate IDBI mobile banking on your mobile phone.
IDBI Mobile Banking Activation Step by Step
Before you proceed, make sure your mobile number is registered with your bank account. Your registered mobile number is required to activate mobile banking. Your Debit card and ATM PIN are also required.
(1) Download and install IDBI mobile banking on your phone and open the application. You will find the "Activate App / Reset MPIN" option, select this option and proceed.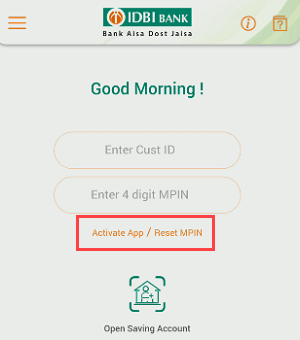 (2) In the next step, you need to type your customer ID number. Enter your customer ID and submit. (You will find your customer ID number (CIF) in your physical passbook.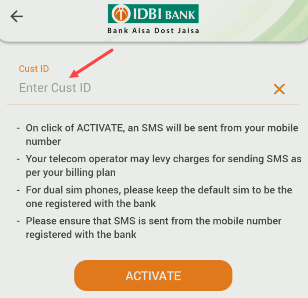 (3) After submitting your customer ID number, now the application will send an SMS from your account-registered mobile number and verify your mobile number. Make sure you are using your registered mobile number and have enough balance to send an SMS. After verifying your mobile number, now set login MPIN for your mobile banking.
(4) After setting up MPIN, now login to mobile banking using your login MPIN, and in the last step authenticate using a debit card. Select the "Debit Card" option, enter your card number, expiry date, and ATM PIN, and submit.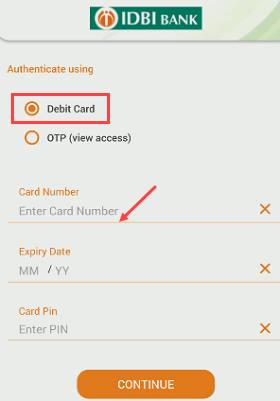 Done! now you can use your mobile banking by login using MPIN and enjoy banking services from your mobile device.