SBI
How To Lock/Unlock SBI Net Banking Access
SBI Internet Banking users can now lock/unlock SBI net banking user ID and secure their net banking from fraudster access. If you don't use your SBI net banking for a long time then you can block SBI net banking access and prevent your net banking account from the fraudster.
Whenever you want to use your net banking account, you can unlock it anytime and login to net banking. SBI net banking user lock/unlock feature available on the login page.
You don't need to deactivate your SBI net banking permanently, instead of this you can lock the user access, so follow these steps and lock/unlock SBI Internet banking access:
Lock SBI Net Banking Access Temporary
You can lock your internet access if you feel there is any unauthorized access/transaction being performed in your account.
(Step 1)  Open SBI Internet banking login page and here you cans ee "Lock/Unlock User" option, click on it.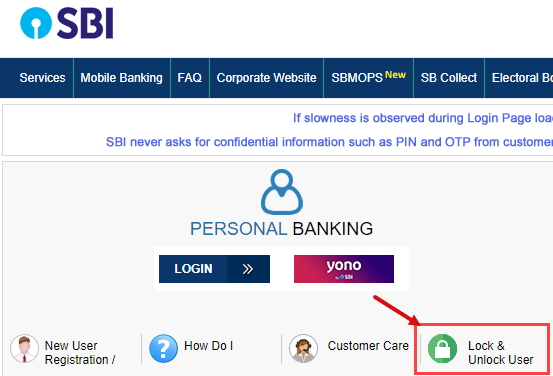 (Step 2) In a new tab, select "Lock User Access", enter your net banking username and account number and submit.
(Step 3) Enter OTP received on your registered mobile number & Email ID  and submit.

That's it your SBI internet banking has been locked successfully and now you can not login to your net banking account and can't perform any transaction.

Unlock SBI Internet Banking Anytime
After locking your net banking user ID, you can reactivate it and unlock it anytime.
Just select "Unlock User Access" option, enter your user ID, account number, and submit.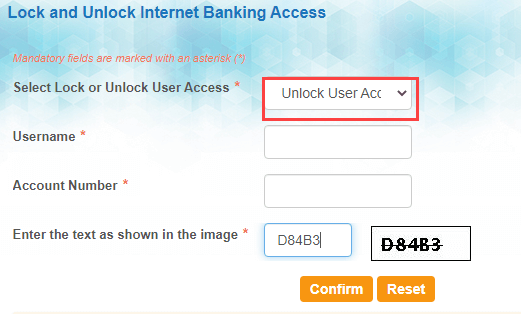 Next screen enter OTP received on your registered mobile number and submit.
Now select the "profile Password" option and next screen enter your profile password to unlock net banking.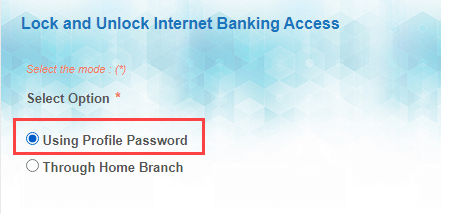 That's it your user ID will be unblocked and you will be able to access your net banking account.
FAQs
(1) My SBI net banking has been locked, how to unlock or reactivate it?
Ans: To unlock your SBI net banking, on the login page select the "Lock/Unlock User" option and then select "Unlock user Access". Now you can unlock your user ID through OTP and profile password.
(2) I don't know the profile password then?
Ans: You can select the second option "Branch" and visit your branch to unlock your net banking.
(3) How to reactivate SBI net banking User ID?
Ans: Reactivate and deactivate option now available on the login page. Just visit the login page and click on the "lock/unlock user" option to reactivate your user ID. OTP and profile password required during the reactivation process.
(4) How to prevent SBI net banking from unauthorized login attempts?
Ans: If someone trying to unauthorized login then you can block your SBI net banking access. Please follow the above steps.