SBI
Reset/Change MPIN for SBI YONO Step by Step
SBI YONO digital banking application lets you manage your SBI account online from your mobile phone. You can view your account balance and transaction history, manage your debit card, order a new cheque book, and many more services accessible through SBI YONO.
If you forgot your SBI YONO MPIN or you want to change it then here we will guide you step by step, how to reset or change or remove MPIN in SBI YONO application.
Reset/Change/Remove MPIN in SBI YONO
(1) Open SBI YONO application and here you will find two options to login. One is MPIN and the second is the User ID. You need to select the User ID option here. Enter your net banking username and login password and click on login.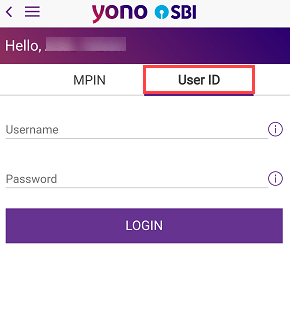 (2) After login using your net banking credentials, now open menu options and select "Service Request"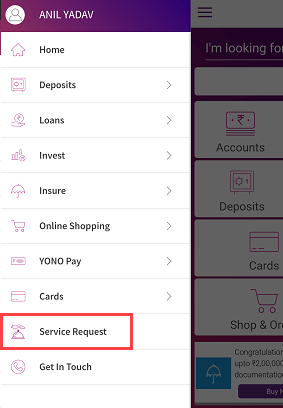 (3) Next you need to open the "Settings" section.
(4) In the settings, you will find the "Set MPIN" option. Select this option and proceed.
(5) Now set your new MPIN and submit. You will be asked to enter the OTP received on your registered mobile number to complete the MPIN reset process. Enter the OTP and you are done.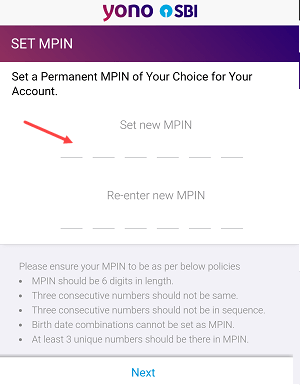 So this way you can reset MPIN for SBI YONO application.
To change or remove MPIN, you can login to SBI YONO using MPIN or net banking user ID and login password.
Open Service Request – Settings section.
In the settings, you will find Change MPIN and Remove MPIN options. If you are unable to see both options and you can see only set MPIN option then select this option and again back to the settings section, now you can see both change and remove MPIN options.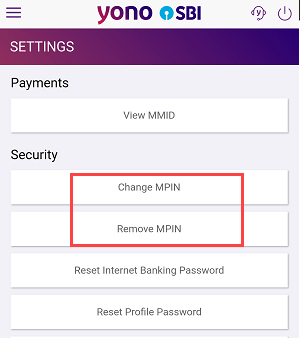 So this way you can reset your MPIN for SBI YONO application. You can also enable fingerprint authentication if your phone supports this function and login without MPIN.